Resident Benefit Package: Your Path to Peace of Mind
A resident benefit package is included with every lease agreement that KeyOpp residents sign. It's a flat $49.50 per month and includes the following benefits.

Insurance for Your Personal Possessions
Your protection plan provides coverage for damage to your rental property that may be caused by fire, water damage, pet damage, explosion, falling objects, civil unrest, smoke, and other potential perils. Coverage up to $100,000 is available, as well as personal belongings coverage up to $10,000.

Read More »
The best part? You get this insurance without applications, credit checks, or billing. With this Resident Benefit Package, you are not obligated to the insurance requirement in your lease agreement.
BUT – if you already have renter's insurance with coverage of at least $100,000, and you'd like to keep it, simply name KeyOpp Property Management as ADDITIONALLY INSURED and you can opt out of this insurance protection and save $10 a month on the benefits package.
Making life easier for San Francisco tenants.
Cashless Deposits and Online Rental Payments
Coming up with a large cash security deposit isn't always easy. With your Resident Benefit Package, you may not have to. We offer a cashless deposit option, which provides an alternative if you qualify with our partner Obligo.

Read More »
Online payments are easy and secure. You can conveniently make payments online via ACH (Automated Clearing House – Bank Transfer) and forget about mailing a rent check. Any system convenience fees will be credited back to you with this Benefit Package.
Other financial rewards include:
Credit reporting. You can keep great credit or build it up. We report all on-time rental payments to TransUnion.
One waiver per year if there's a returned check or ACH payment that's returned for insufficient funds. This saves you a fee.
One forgiven late payment per year. We know weird things happen to tenants who have a record of paying on time. We'll let it slide once per calendar year without a late fee. Just get that payment in within 48 hours of the due date.
Additional Advantages to the Resident Benefit Package
Your online resident portal is free and easy to use and just one of the benefits of being our resident. You can pay rent, request maintenance, send us a message, and access important information.

Read More »
Other benefits included are:
Replacement air filters delivered every quarter.

Routine property visits to ensure everything is what you expect.

Access to our smartphone app.

24/7 emergency maintenance hotline.

Convenient, contact-free move-in and self-inspection.
Our residents also receive home buying assistance when they're ready to leave renting behind.
We work with experienced real estate agents who can assist you in a home search and help with negotiations. Use our professional agent through the Melanie Leung Team. You'll get assistance qualifying for a mortgage and closing. This is a $5,000 benefit, and you're working with a company you already know and trust.
Questions about your Resident Benefit Package? Contact us at KeyOpp.
The house is exactly as shown in the pictures. The location is amazing, we walked to golden gate park almost everyday. The beds were very comfortable and the bedrooms were very clean. The kitchen has everything you need to cook a meal. The parkway looks small but it does fit a large SUV without blocking the sidewalk. We would definitely stay here again!
Working with KeyOpp Property Management
We are a local, family-owned and operated property management company that values customer service as much as we value the business we bring in. Our success is measured by your success, so when you decide to ask for our help with the management of your investment property, we become your partners.
Areas We Serve In San Francisco
San Francisco districts 1 through 12
Daly City
Pacifica
San Bruno
South San Francisco
Brisbane
...and more!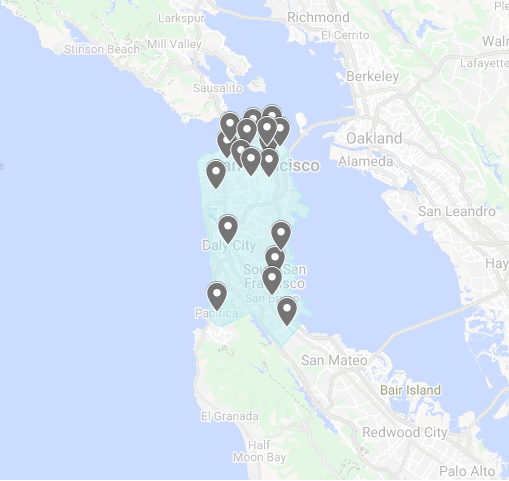 What People Are Saying About Us
If you'd like to learn more about our properties and what it's like to work with KeyOpp Property Management, get in touch. We'd be happy to talk more about our rental properties, our application requirements, and our leasing process.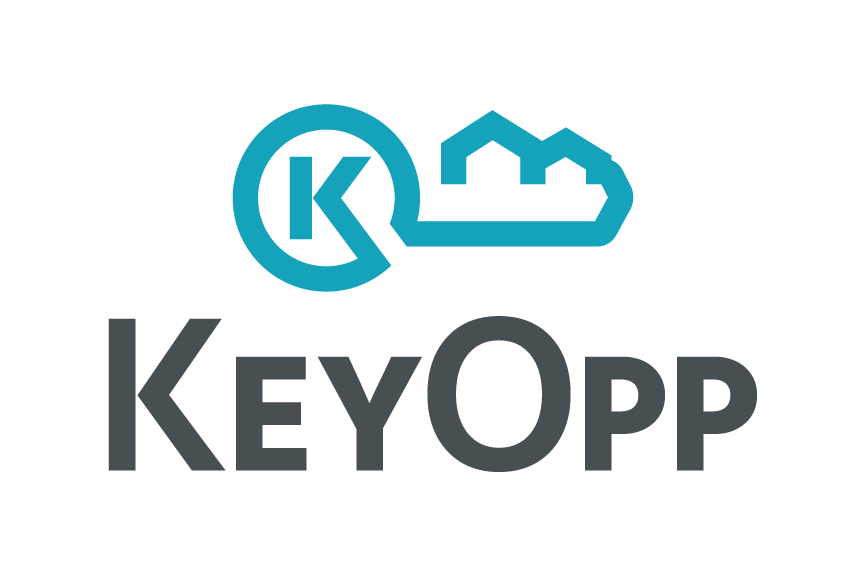 3557 Geary Boulevard Floor 2
San Francisco, CA 94118