KeyOpp Property Management
San Francisco Property Management and Real Estate Services
Improving Lives through Key Opportunities in Real Estate
San Francisco Real Estate Investors Trust Our Team
KeyOpp Property Management is in the San Francisco real estate market to provide Key Opportunities to investors at every level. We're a locally focused family-owned business interested in ensuring the property owners we work with have a more successful experience and return with their rental properties. The San Francisco rental market is full of complexities and risks. We're here to keep things simple for you and to raise the bar when it comes to deep industry knowledge, local expertise, and a passion for exceptional customer service.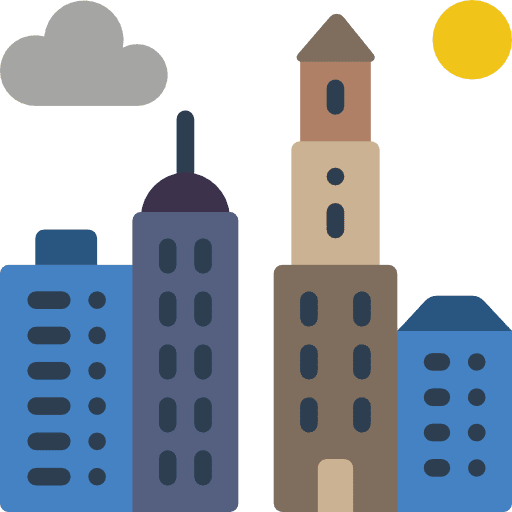 Strategic San Francisco Property Management Services
Your investment property is unique. Whether it's a home that you inherited from a family member or a unit you once lived in, that property has its own set of strengths and challenges. Maybe you have several units in a small multi-family building or you are slowly adding new properties to your growing portfolio.
Read More »
Every investor is as unique as his or her rental properties and financial goals. There's no sense in trying to force a one-size-fits-all management plan on you. That's why we offer customized strategies and personalized management plans to better serve you, your property, and your tenants. We'll talk about where you are in your real estate career, what you're hoping to achieve, and what you need to earn more and spend less on your investment. Our team is here to share tools, resources, and years of experience.
We manage properties throughout San Francisco, including the Richmond District, Sunset District, and Downtown San Francisco.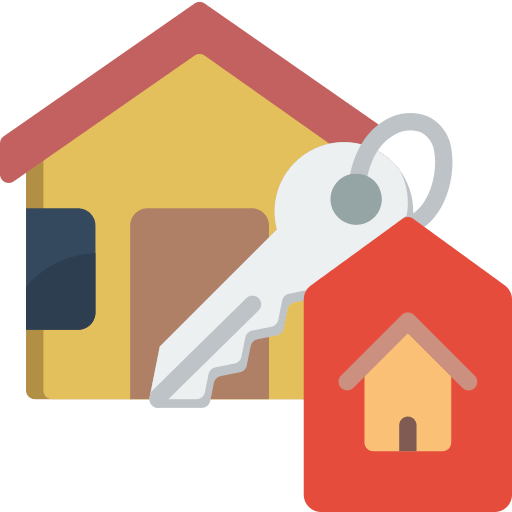 Leasing Services for San Francisco Owners
Finding the right resident is often the best way to have a successful and stress-free rental experience. A good resident will provide regular on-time rental payments, follow your lease agreement requirements, and help you maintain your property.

Read More »
At KeyOpp Property Management, we've never had to evict a resident we've placed. Why? Because we know what makes a good resident, and we have a tough but fair set of rental qualifications that must be met before we'll approve a resident for your property.
Residents are a big part of your ROI. We know that, and we do our best to attract high quality renters who will love living in your property and treat it like it's their own.
Leasing San Francisco properties in neighborhoods like Marina, North Beach, and the surrounding areas.
Maintaining the Condition of Your San Francisco Rental Home
We have our responses to routine and emergency maintenance needs in place and automatic. When a resident lets us know that a repair is needed, we dispatch one of our qualified vendors or contractors to take care of the problem.
Read More »
We work with licensed, insured professionals who provide us with their best rates and their best work. Maintenance is expensive. We won't waste your money. 
While our first priority is protecting the value of your asset, we also focus on your bottom line, and we help with budgeting and expense tracking. Good maintenance also leads to resident retention – and avoiding turnover costs will save in both the short term and the long term.
Working with rental properties in San Francisco, including zip codes 94118, 94121, 94122, 94116, 94114, 94110.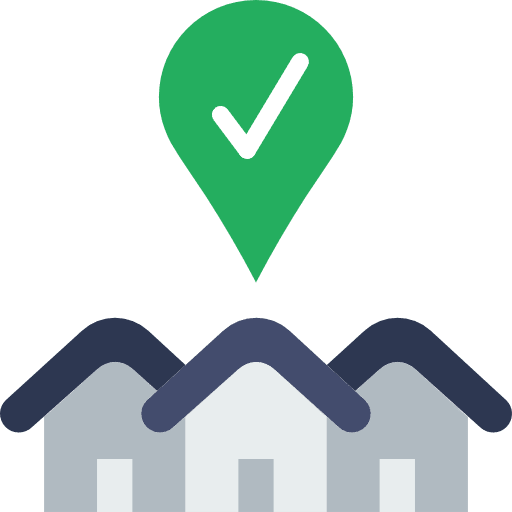 Focusing on Full Service Property Management
There's nothing more frustrating than having to turn to several different companies to get a single outcome. We keep it easy. Our team will handle everything for you.
Read More »
We'll help you evaluate a potential property, we'll walk you through investment strategy and the income potential particulars or expense inefficiencies that may affect your return. We'll begin to identify any work that needs to be done before you close escrow.
Our experts are here to help with pricing, lease enforcement, and financial accounting. We keep it all under one roof, and we provide simple and efficient property management and real estate consulting services.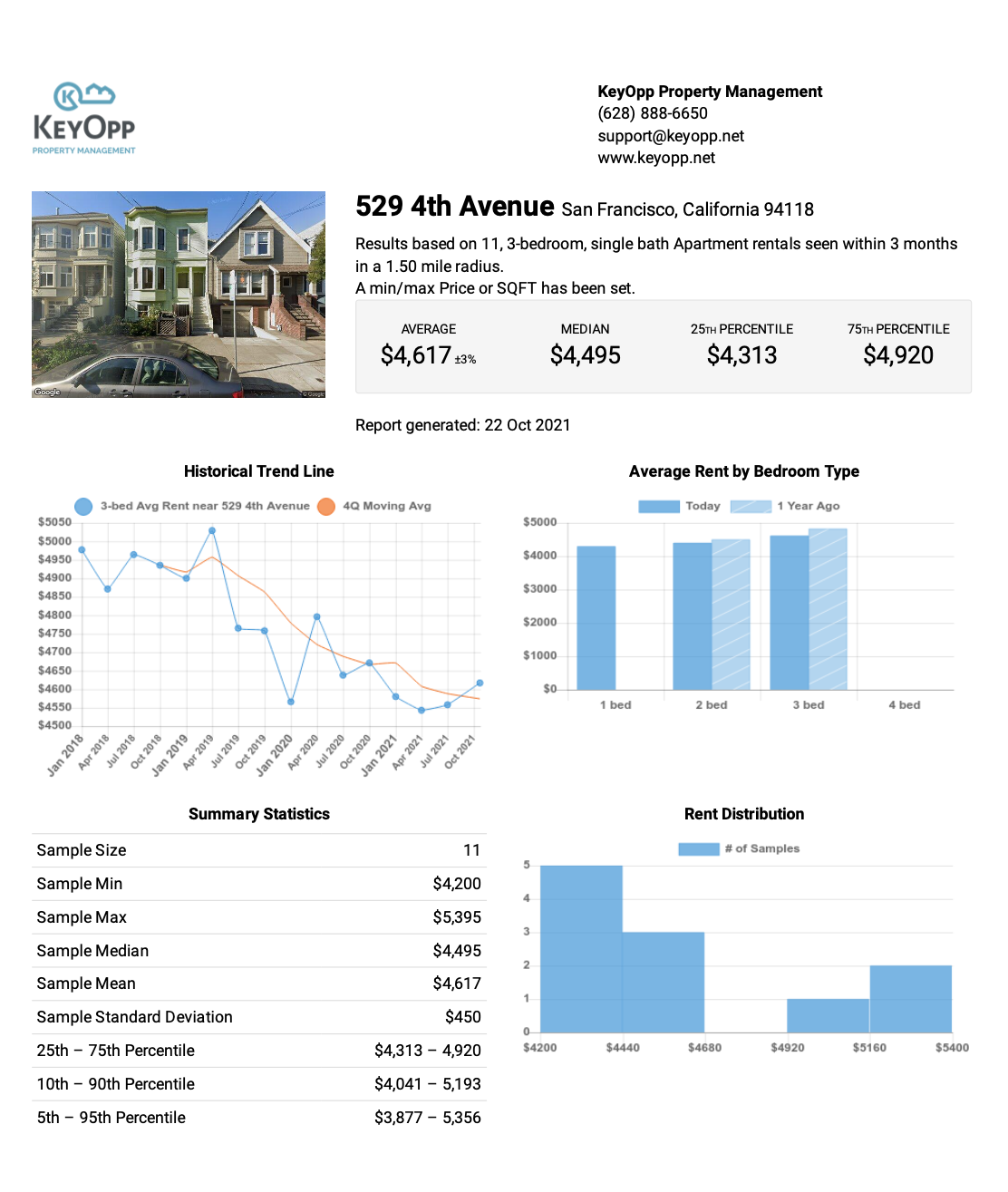 Free Rental Analysis
Ready to find out how much your rental property is worth? Proper pricing affects how quickly you find a resident, what type of residents you attract, and how you'll be measured against your competition. We talk to a lot of landlords who have a price in mind, but your rental value is market-driven. We know the market. We know what residents are willing to pay. We can help.
At KeyOpp Property Management, we're happy to provide you with a consultation and help you determine where you should be when you prepare to market your home. Let's price it right.
Asset Management & Protection
# of doors under management
Total SQFT under management
They were very helpful during the extensive renovation process and when it was finally done they found a suitable tenant for us. All was handled efficiently: credit check, lease agreement, walk-through, followup. Highly recommended.
The residents who live in our properties know that they're valued, respected, and appreciated. When you rent one of our homes, you'll find a property management team that's ready to serve you. We're responsive, proactive, and always willing to take the extra steps that will make your rental experience a better one.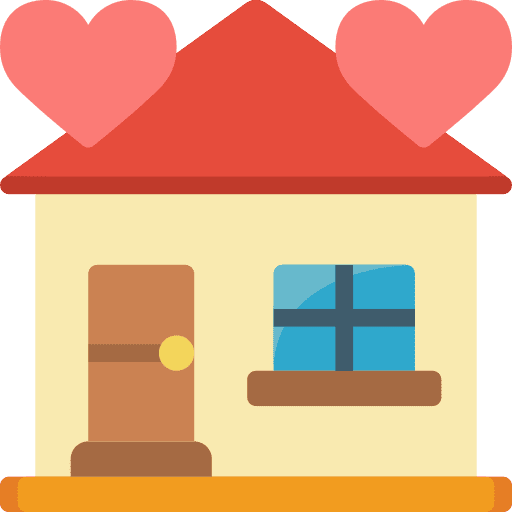 Current Residents
Our current residents know what to expect: questions that are answered right away and assistance when it's requested. We talk about expectations and we make sure that all of us understand our responsibilities in ensuring a pleasant and stress-free rental experience.
Read More »
If you have a maintenance emergency, call us right away. We'll respond to routine repair requests as soon as possible, and always keep you in the loop so you know where things stand.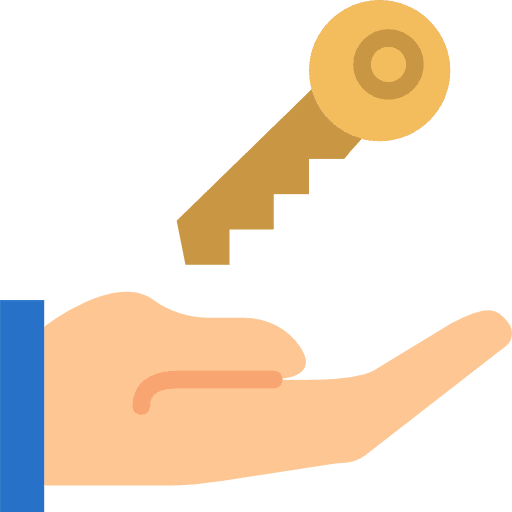 Future Residents
If you're looking for a new San Francisco rental property, we manage some of the most desirable homes in the city. We can help you if you're relocating from somewhere else, and we'll set up showings if you're local. Our team is happy to help you navigate the application process and better understand the lease. We look forward to working with you!
Areas We Serve In San Francisco
San Francisco districts 1 through 12
Daly City
Pacifica
San Bruno
South San Francisco
Brisbane
...and more!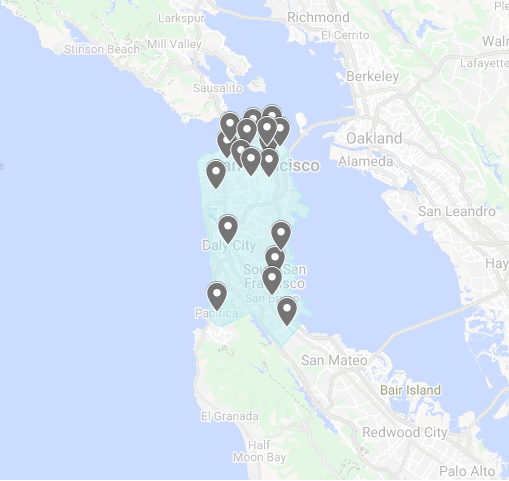 What People Are Saying About Us
If you'd like to learn more about our properties and what it's like to work with KeyOpp Property Management, get in touch. We'd be happy to talk more about our rental properties, our application requirements, and our leasing process.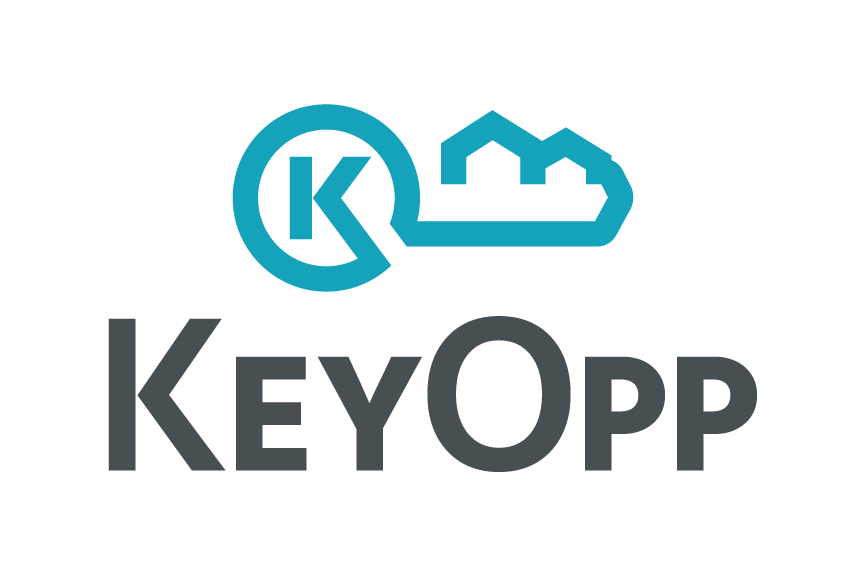 3557 Geary Boulevard Floor 2
San Francisco, CA 94118