Renting Better Homes to Better Residents
We welcome our residents to their rental homes and begin our relationship with a spirit of cooperation and communication. We want to make sure you find your home to be comfortable, safe, and enjoyable. We'll be available to answer any questions, help with local resources, and show you how everything works.
If you're new in town, we'll tell you about all our favorite places in San Francisco. If you've lived here your whole life, we're thrilled that you've chosen one of our properties out of all the choices you have.
Let's make this a good rental experience for everyone. Talk to us when you need help, and don't be afraid to ask questions. We can help with rent, maintenance, and anything else you need.
Available Properties
Whether you're looking for a modern loft in Downtown San Francisco or something with a view in the Marina neighborhood, we're here to help you find something that fits both your budget and your dreams. If you have a dog, we'll help you find something pet-friendly. If you have a family, we'll look for homes with yards in excellent school districts.
We love being part of the process – and we can't wait to welcome you home.
It was great dealing with Kelly at KeyOpp. We were able to set up our rental from abroad before returning to San Francisco, which eliminated a huge amount of stress for our family. Kelly was willing to work with us while we were abroad, which we really truly appreciated. When we arrived, Kelly was there right on time and showed us around (the property is wonderful), made herself available to answer any questions, and has been very responsive since we moved in. We are very happy with the property and with Kelly's help with everything!
Applying for your New Home
We follow all fair housing laws mandated by the U.S., California, and San Francisco. We'll ask every member of the household who is 18 years of age or older to fill out an application completely. We'll conduct a background check, talk to references, and collect supporting documentation such as pay stubs.
At any time, be sure to ask us for help. Our properties rent quickly, and you don't want to miss your chance by taking too long to apply.
Take Advantage of Deposit-Free Renting
At KeyOpp Property Management, we want to make the renting process as simple and stress-free for our residents as we can.
One of the tools we offer is Deposit-Free renting, which allows you to keep more of your money.
Security deposits serve a purpose, but when you qualify for Deposit-Free renting, you don't have to worry about that money being tied up and out of reach. Instead, our partner in technology, Obligo, will securely test your bank account and available credit to confirm you don't need to hand over a deposit.
The Choice is Yours
If you would prefer to pay a conventional security deposit, you can. If you don't qualify for this option, no worries – we'll collect your deposit with our convenient and secure online payment platform.
We know this is new, and we've invested in this tool to protect your money and our property. If a charge needs to be made later in the lease period, we'll simply take it from the pre-authorized amount. You can pay the balance in easy-to-manage installments, using any payment method you prefer.
As a resident, you can still dispute any charges you feel are unreasonable. That part of the security deposit process has not changed.
There's nothing for you to do now – when it's time to pay your security deposit, you'll receive a secure link to join.
Welcome to a responsive, stress-free rental experience.
Areas We Serve In San Francisco
San Francisco districts 1 through 12
Daly City
Pacifica
San Bruno
South San Francisco
Brisbane
...and more!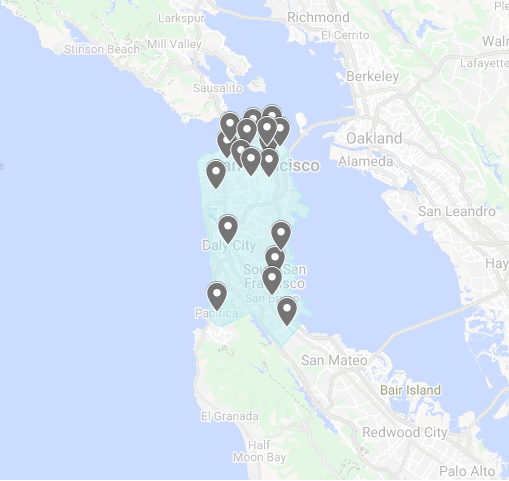 What People Are Saying About Us
If you'd like to learn more about our properties and what it's like to work with KeyOpp Property Management, get in touch. We'd be happy to talk more about our rental properties, our application requirements, and our leasing process.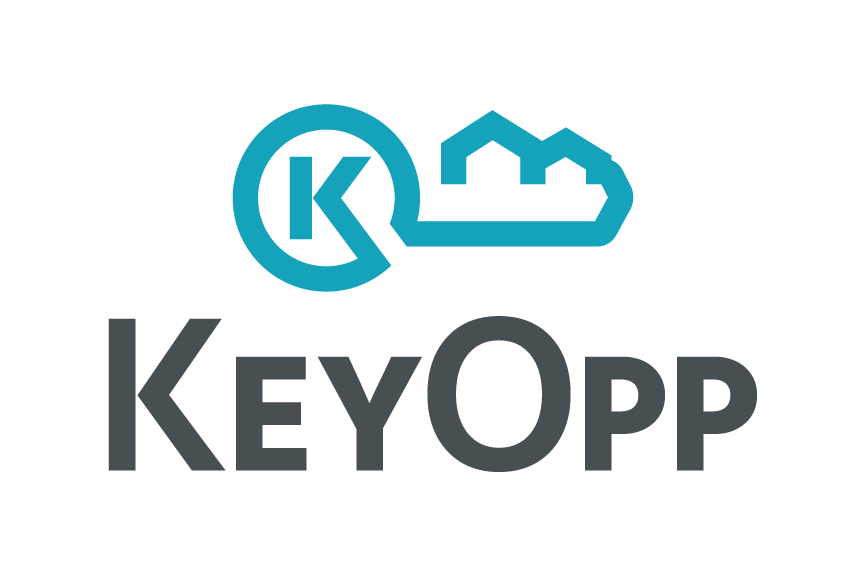 3557 Geary Boulevard Floor 2
San Francisco, CA 94118